Camarasaurus Dinosaur Bust 1 to 1 Scale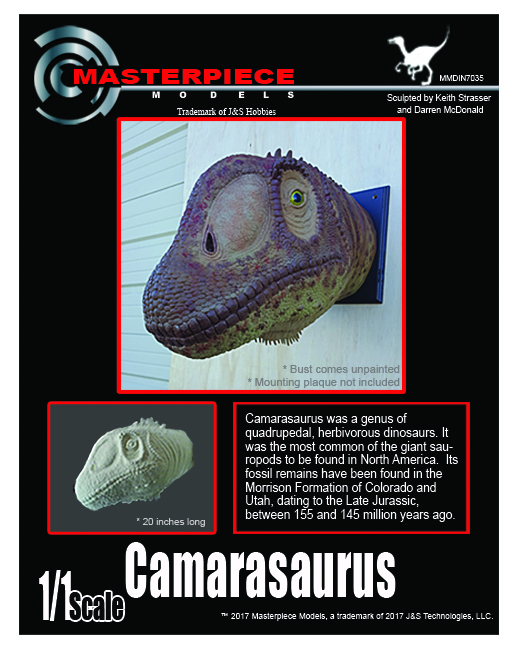 Camarasaurus Dinosaur Bust – The Camarasaurus is among the most common and frequently well-preserved sauropod dinosaurs. The maximum size of the most common species, C. lentus, was about 15 meters (49 ft) in length. The largest species, C. supremus, reached a maximum length of 23 meters (75 ft) and maximum estimated weight of 50 tons.
Everything at Masterpiece Models is cast to order, please allow 15 days to process.
Masterpiece Models manufactures and sells the highest quality resin assembly kits on the market today. Featuring kits for a variety of interests including Dinosaurs, WWII, Vietnam, Scifi, and aircraft bases. We have acquired the rights to a large selection of the Custom Dioramics line that are now available through us as resin assembly kits. We manufacture our kits onsite at our Vancouver, Washington USA fabrication and casting shop. Interested in other scale Dinosaurs models? Check out our Dinosaurs Page by clicking here.