Tuesday's just got way better… Now you have a day during the week to expect new release from Masterpiece Models!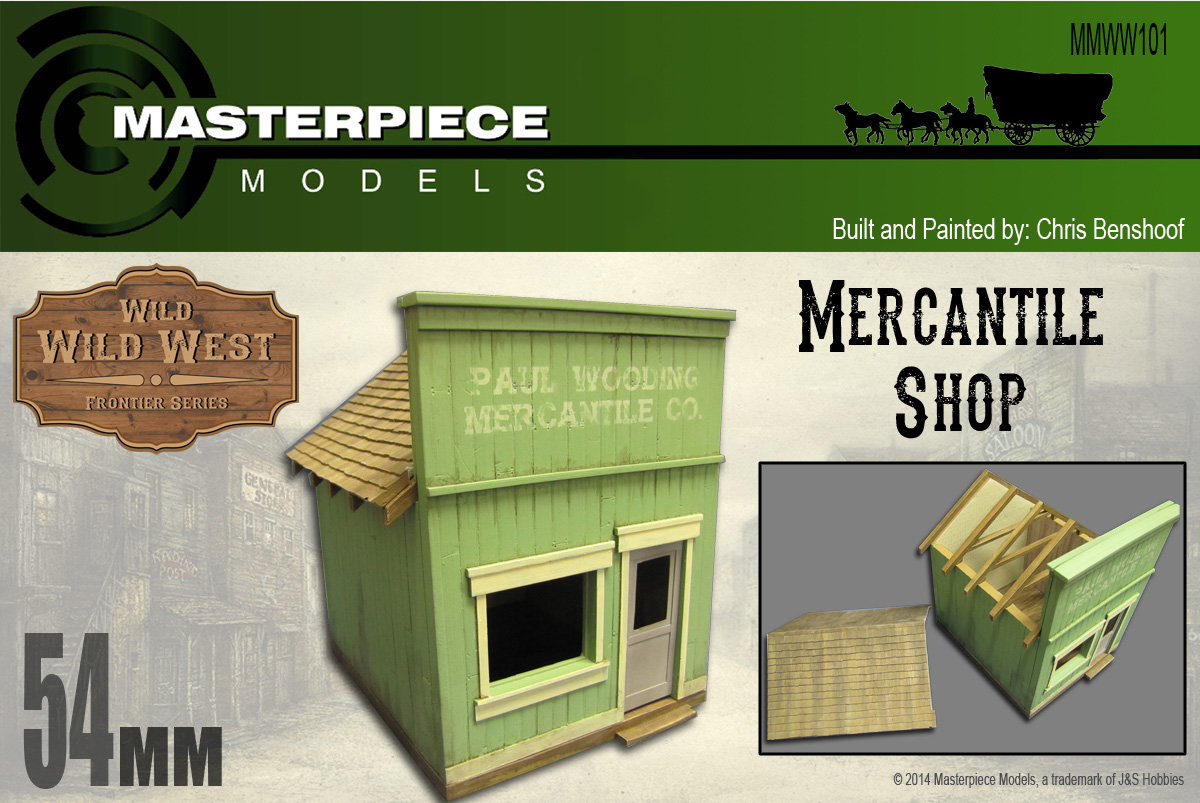 Its time to head out west with our new line of 54mm assembly kits. Join us on a journey as we build a western town from the first settlers to the Railroad coming to town. We will be introducing new kits in this series to help grow the West!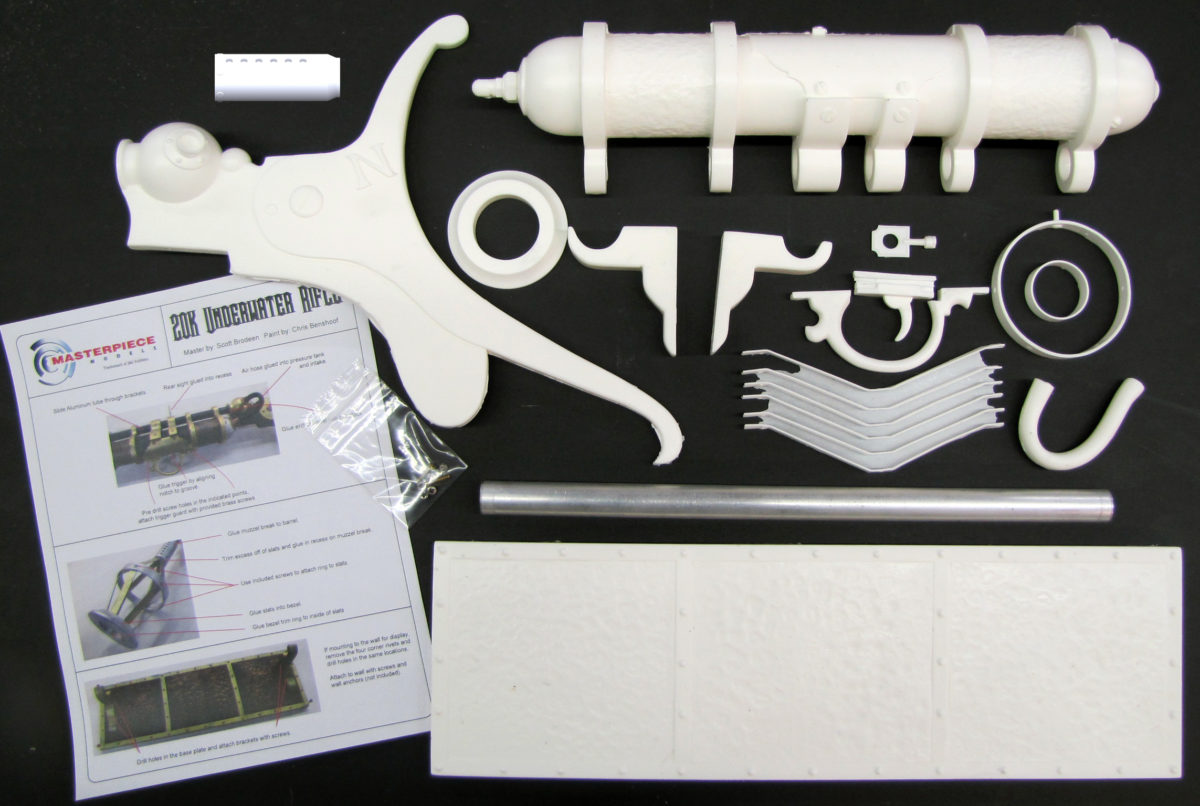 We are happy to announce the release of our new underwater rifle kit, mastered by Scott Brodeen. This kit is modeled accurately to drawings as well as actual film props which varied on details from the actual film drawings. Between the physical props and the drawings, Scott was able to create this stunning assembly kit.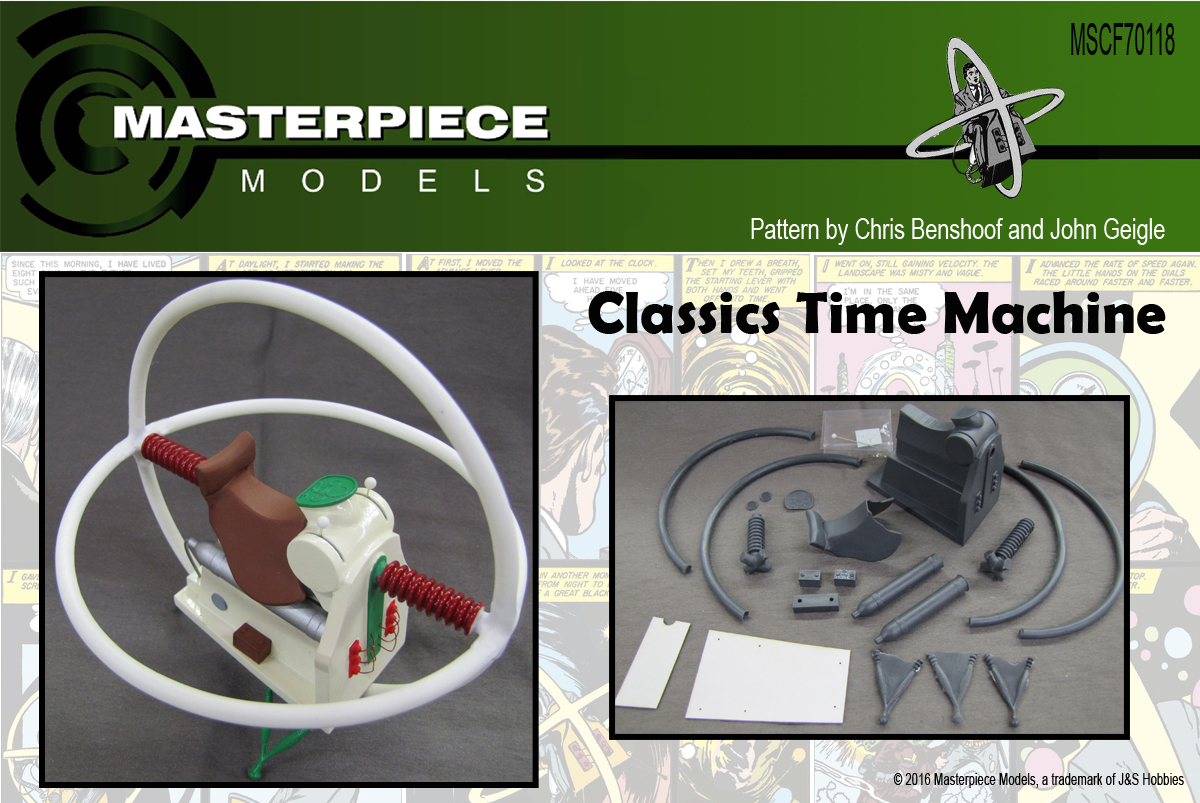 We are happy to announce a new kit in our time machine line of kits, the 1956 Classics Illustrated The Time Machine. This kit was designed straight out of the original comic book from 1956. We had to choose to use some artistic license as throughout the same comic book. Details seem to change slightly […]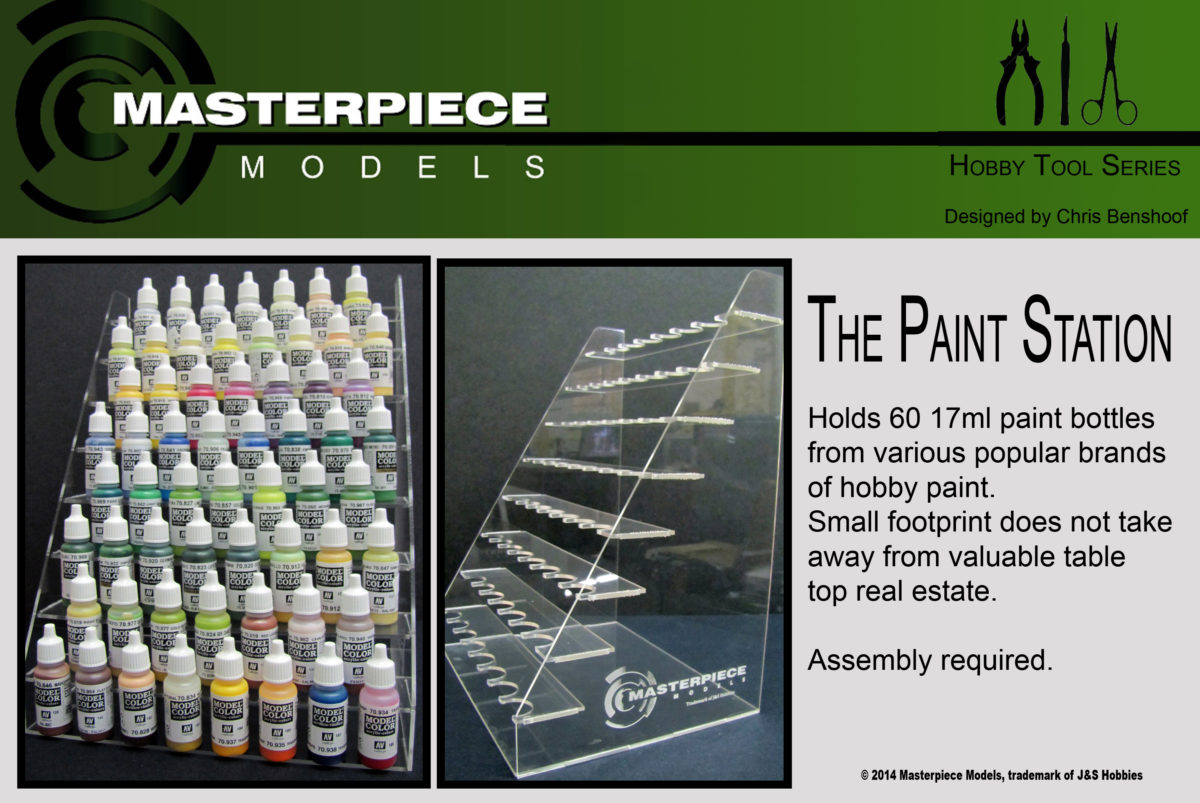 New for January is our Acrylic paint station. This Acrylic 17ml paint bottle organizer holds 60 17ml bottles.  It saves space on your desk for painting; and it saves you time during your projects when you all the colors you need right in front of you! Price is $27.99 plus S&H. The Paint Station