Description
Massive Ordnance Air Blast
The basic operational concept of the Massive Ordnance Air Blast bears some similarity to the BLU-82 Daisy Cutter.  Pentagon officials suggested that the MOAB be used as an anti-personnel weapon, as part of the "shock and awe" strategy integral to the 2003 invasion of Iraq.
GBU-43/B Massive Ordnance Air Blast (MOAB) 1/24th Scale Resin assembly Kit.
Kit # MMBB0001 each kit is cast to order please allow 15 days for processing.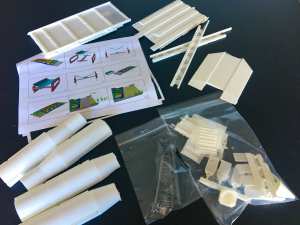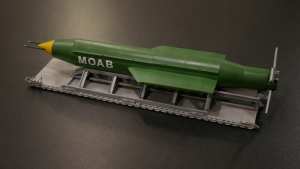 Masterpiece Models manufactures and sells the highest quality resin assembly kits on the market today. Featuring kits for a variety of interests including Dinosaurs, WWII, Vietnam, Scifi, and aircraft bases.
Click here to shop for more of our Resin Model Kits.
Masterpiecemodels is a trademark of JS Hobbies and Crafts ©2018 JS Hobbies and Crafts