Trilobite Cast From Actual Fossil
Trilobite Cast From Actual Fossil – This is a 1 to 1 scale Trilobite.  The trilobite is 3″ across and sits on a base that is 5″ across.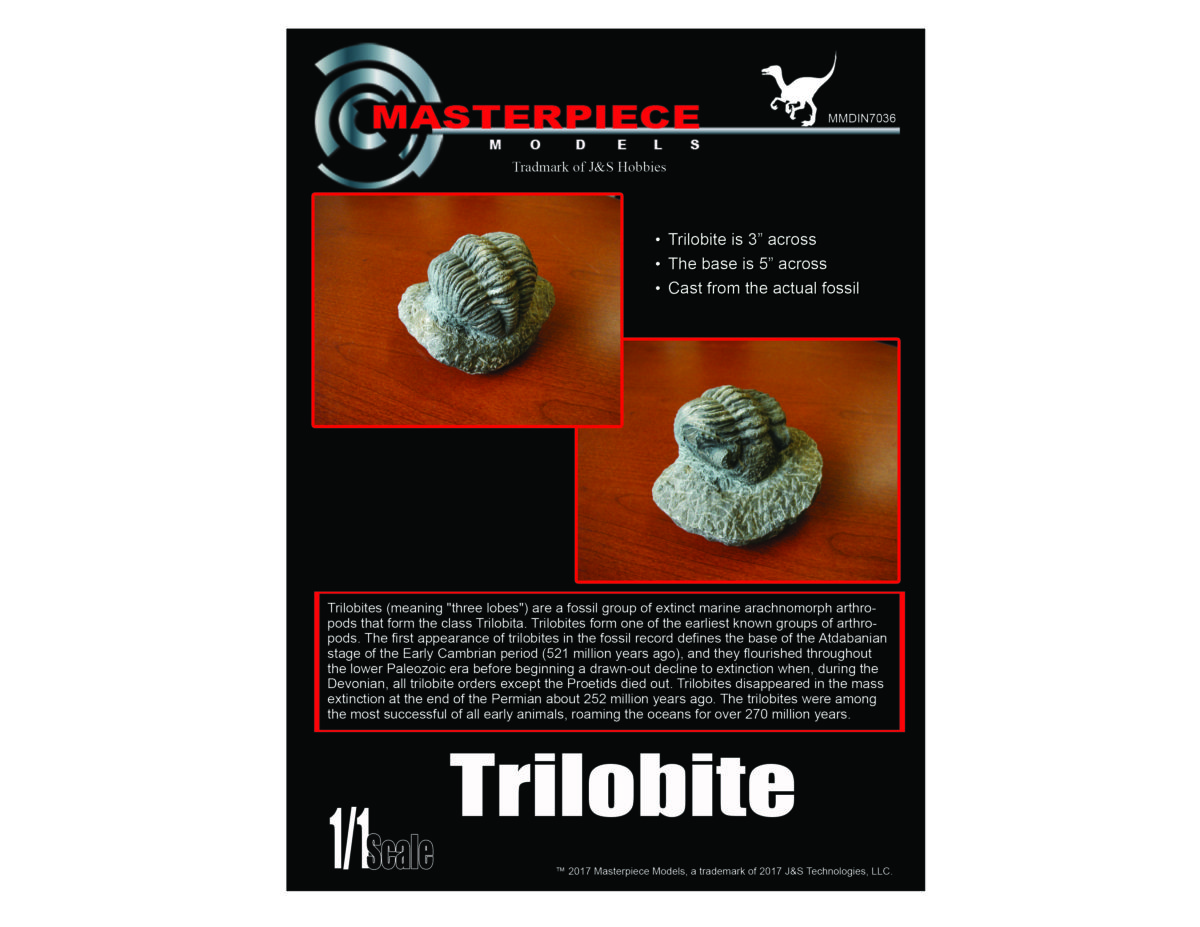 Trilobites (meaning three lobes) are a fossil group of extinct marine arachnomorph arthropods that form the class Trilobita.  Trilobites form one of the earliest known groups of arthropods.
The first appearance of trilobites in the fossil record defines the base of the Atdabanian stage of the Early Cambrian period (521 million years ago), and they flourished throughout the lower Paleozoic era before beginning a drawn-out decline to extinction when, during the Devonian, all trilobite orders except the Proetids died out.
Trilobites disappeared in the mass extinction at the end of the Permian about 252 million years ago.  The trilobites were among the most successful of all early animals, roaming the oceans for over 270 million years.
Masterpiece Models manufactures and sells the highest quality resin assembly kits on the market today. Featuring kits for a variety of interests including Dinosaurs, WWII, Vietnam, Scifi, and aircraft bases.  We have acquired the rights to a large selection of the Custom Dioramics line that are now available through us as resin assembly kits.  We manufacture our kits onsite at our Vancouver, Washington USA fabrication and casting shop. Interested in other scale Dinosaurs models? Check out our Dinosaurs Page by clicking here.